Following the update of the national Safety Standard and mandatory label for Recovery Straps, the 4WD Industry Council have developed 'Safe Use Guidelines'.
The guidelines incorporate these changes and offer clear guidance for setting up a safe recovery, including images which show safe attachment of a recovery strap. The guide has been designed to provide clarity to the retail public via 4WD accessories retail stores.
It is delivered as a DL sized flyer with a QR code for customers to scan, which links to the digital version of the full Safe Use Guideline document. A limited print run of DL flyers will be available from the AAAA National Office at no charge to members, and members are welcome to print copies themselves or upload the digital version to their website or in-store devices.
Guidelines for safe use of Vehicle Recovery Straps – Snatch Straps
To view the complete Guidelines, click (or hold to click) on the below image of Guidelines for safe use of Vehicle Recovery Straps – Snatch Straps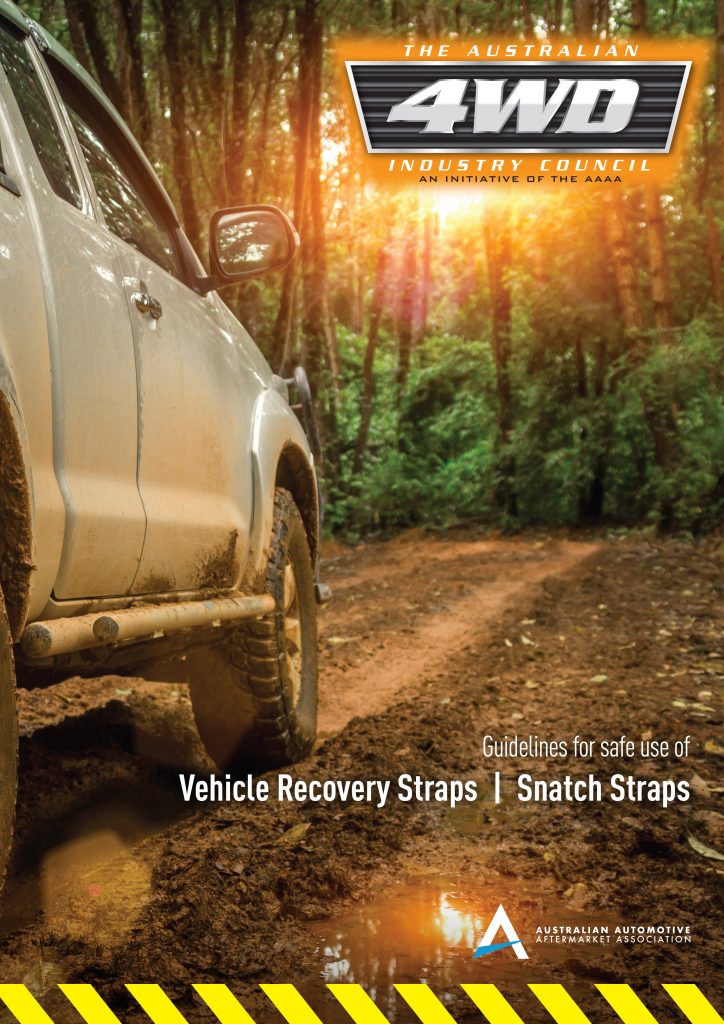 Click here to download a printable version of the Guidelines
Flyer for safe use of Vehicle Recovery Straps – Snatch Straps